Approximately 3 hours after I told my mother that Bella wasn't yet able to pull herself to standing, the little booger figured it out.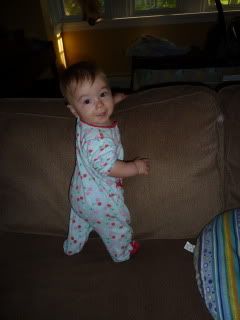 She's quite proud of herself, too.
What happens when you try to feed peas to a sleepy baby
She rubs her eyes.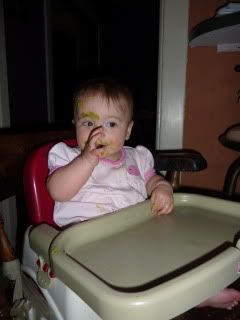 Sucks her thumb.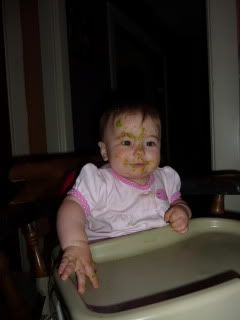 And generally makes herself quite the mess. It's a good thing we take a bath before bed!